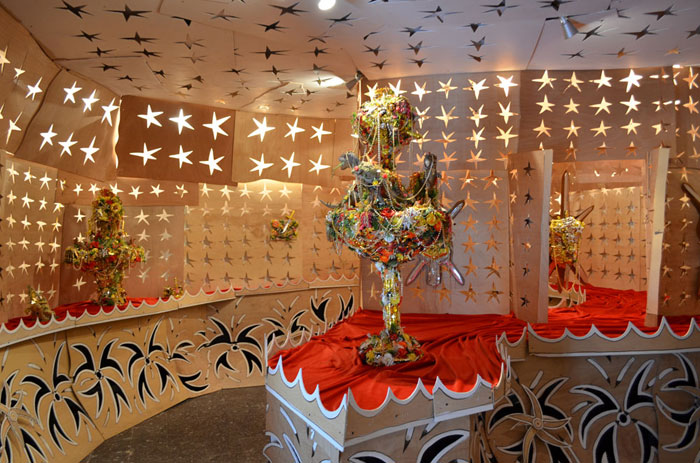 Starchitect, Venice version, Palazzo Zenobio, 2011. Approx 10m x 6m. Photo courtesy of Artsway.
Commissioned by Artsway. Shown at Artsway gallery, UK and then reconfigured and shown as part of the New Forest Pavillion, a collateral event in Palazzo Zenobio of the 54th Venice Biennale.
I proposed to create a small museum in the gallery – both an affectionate tribute to the many small, often eccentric local museums scattered throughout the country, and an implicit critique of their modern equivalents.
Many British towns are now in possession of a dramatic new art gallery or museum. Unfeasibly high hopes are often invested in these landmark buildings, along with substantial amounts of Lottery money, in the hope that they will kick-start the local economy. This dream has been cruelly exposed by our recent economic fortunes.
I have been wanting for several years to make my own museum in which I can display my own 'collection'. My museum would incorporates pointless architectural flourishes, of the type that characterise many new-build public museums and galleries – the curves, arcs and slopes which look theatrical but which usually interfere with viewing the collection, are expensive to maintain and take up valuable display space.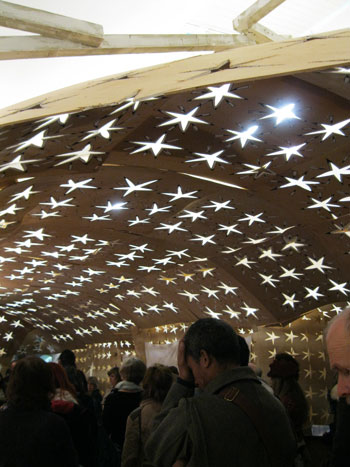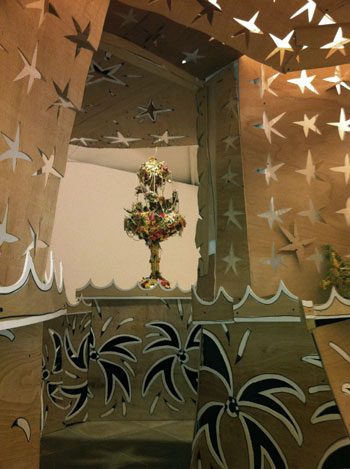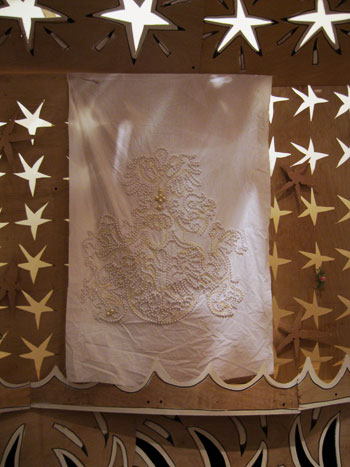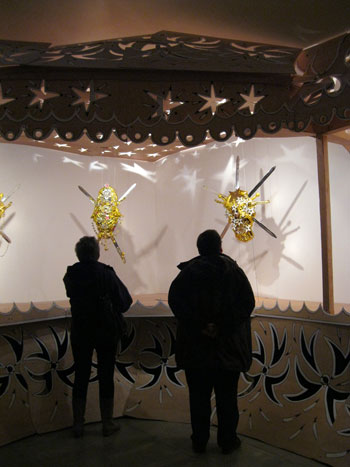 Starchitect, Artsway gallery version, 2011. Approx 180sq m in total, spread through three rooms. Photos by Indra Khanna, except top right by Bruna Fionda.