See also HMS Belfast and painted photographs of buildings
"For me it is essential to take a pristine printed photo and then attack the surface, as a reaction against the purity of the photographic image.
"This statue of Victoria stood for years outside the Law Courts in Georgetown, Guyana. During the 1970s she was removed and unceremoniously dumped on her side in the undergrowth of the Botanical Gardens, where she suffered the damage still visible - a casualty of the Cold War. The statue was reinstated in the 1990s, following the death of the former President for Life. When I first stumbled across her in the gardens, it was a real shock to me. Her dethroning was a symbolic act following Guyana becoming a socialist republic - but more than this, it was a statement of personal power by the President. It was then a second shock when I saw her returned to her original position - following the easing of relations with the mother country. A gesture of good will possibly, or cynically, in return for aid.
"The statue of Livingstone stands outside the Royal Geographical Society in London. I had a 'Ladybird' children's book on the life of Livingstone when I was about nine years old. I was bemused as to his relevance to me." - Hew Locke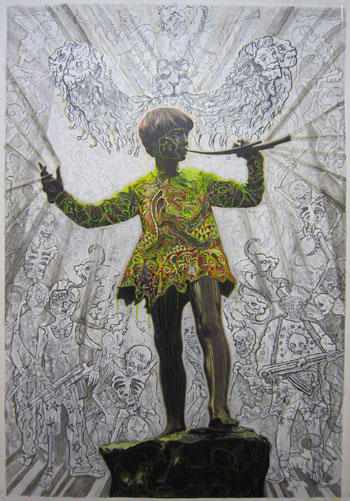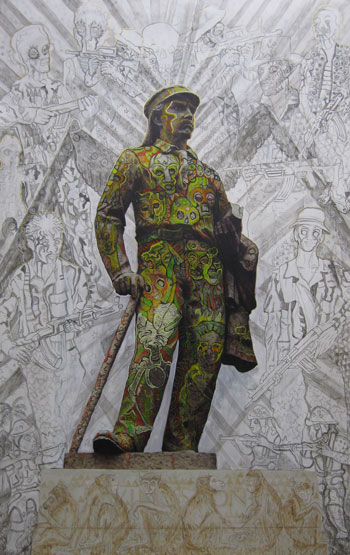 Left - Pan , 2012. Right - Livingstone, 2013.