Commissioned by the BBC
"I think of King Creole as a giant funeral wreath – the sort you might see at the funeral of 'The Don' in a 1970's mafia film. It is wreathed not with living flowers, but with artificial, dead blooms - King Creole is King Death.
"The design is based on an original Pugin design for the House of Commons coat-of-arms, also shown on the back of every penny. My piece refers to the buccaneering, piratical attitude that has existed in British history as well as the often vicious cut and thrust of debate in the House, and of the real wars that can result. Tinsel blood stains the bottom edge of the portcullis. Plastic chrysanthemums are entwined with English roses and cannabis leaves.
"King Creole takes on the New Orleans and West Indian Carnival tradition, which have historically made comment on current affairs, local and international politics. The downfall of Saddam reminded me of the death of 'The Don'. The cannabis refers to the Legalise It campaign, being debated in Parliament as I was making this piece." - Hew Locke
Click here to view a film of King Creole (2.49 minutes)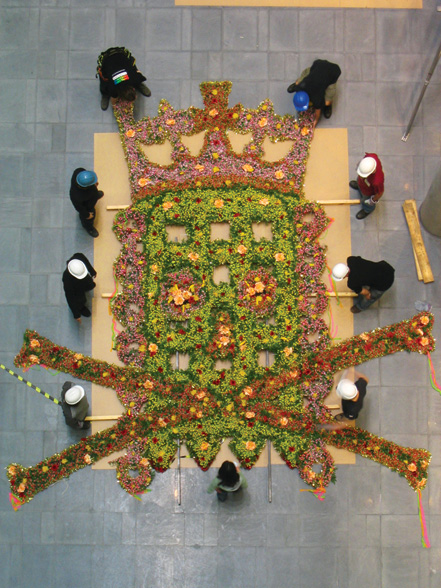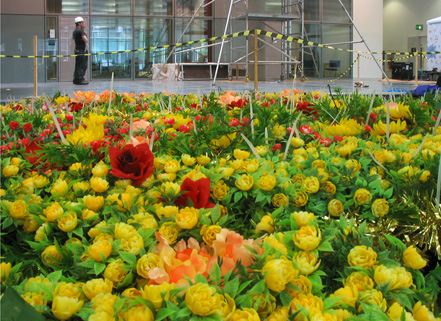 During installation at the BBC New Media Village. Photo Zander Olsen