Gilt
2022, Large pieces 96.5 x 198 x 114.5cms. Small pieces 114.5 x 122 x 114.5 cms
glass fibre, stainless steel, gold leaf
Treasury,
Public Artwork
Gilt by Hew Locke is the 3rd Facade Commission for The Metropolitan Museum of Art, New York.
"Fashioned into the shape of trophies—emblems of competition and victory—and covered with a thin layer of gilding, the works, collectively titled Gilt, reflect on the exercise and representation of power. Featuring details inspired by objects in The Met collection, Gilt leverages the relationship between guilt and gold (gilt) across 3,000 years of art history, exploring the routes objects travel over time, as well as the material and symbolic values that accrue to them as they change hands...
"...And they themselves are reliefs—facades—propped up at the back by stainless steel braces. The outermost sculptures, Trophy 1 and Trophy 4, each appear to be fragments of a trophy and are meant to seem damaged, as if they have fallen victim to acts of violence and desecration...At the tops of these centermost trophies are clusters of eyes, possibly omniscient, possibly warding off the evil eye, which implicate the viewer."
- Kelly Baum, Cynthia Hazen Polsky and Leon Polsky Curator of Contemporary Art, Metropolitan Museum of Art.
for short video of Hew Locke talking about Gilt.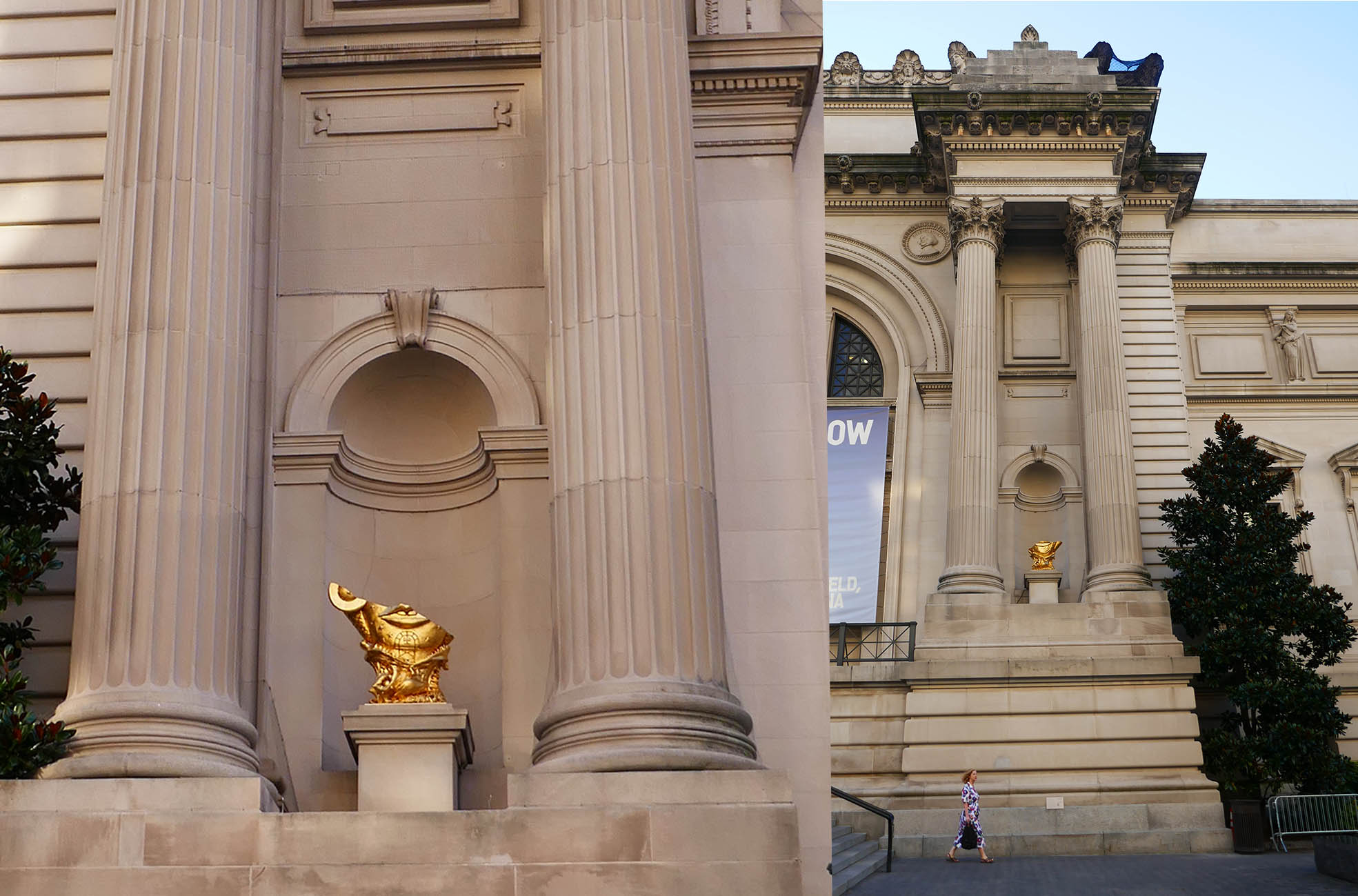 Trophy 1 and Trophy 4